Biocon Q1 net profit jumps four-fold at Rs 57 crore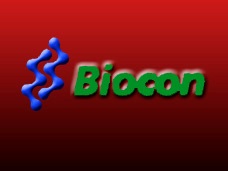 Biocon Ltd, a leading Bangalore-based biotechnology firm has reported four-fold jump in its consolidated net profit at Rs 57 crore for the quarter ended June 30, 2009 against Rs 15 crore in the same period ended June 2008.
Company's total income in the reporting quarter increased to Rs 505 crore from Rs 276 crore in the same quarter previous fiscal.
On a standalone basis, the company has clocked a net profit of Rs 47 crore up 58.44% during quarter under review as compared to Rs 30 crore in the same period last fiscal.
Further, company's total income also witnessed upward trend to Rs 258 crore in the latest quarter from Rs 237 crore in the same period previous year.