BenQ launches two new cameras in GH series in India
Submitted by Bharat Ghai on Tue, 04/30/2013 - 18:46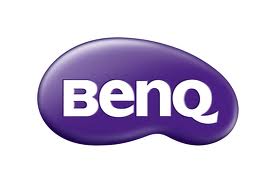 BenQ has expanded its GH series of cameras with the launch of two new digital cameras named, GH650 in the bridge type category and GH210 in the point & shoot category.
The new BenQ GH650 comes with a 16-megapixel image sensor and 26x optical zoom lens with 22.3mm wide-angle view. The comaony is also offering other features like optical image stabilisation support, 1cm super macro mode and a 3-inch 460k LCD screen with the camera. The model is capable of shooting 720p videos at 30 frames per second with zoom.
On the other hand, the new GH210 comes with impressive 16-megapixel GH210 with 12.5x optical zoom and 4x digital zoom. It is capable of recording 720p video and it has a 1cm super macro mode. The model come with one MagiQ filter that is designed to add better intensity to photos and support for optical image stabilisation allowing users to take amazing clear pictures.
The BenQ GH650 will be available in Black colour and comes with a price tag of Rs. 11,990 while on the other hand, the BenQ GH210 will be available in red colour and will cost Rs. 7,490 in the country.