Bank of Baroda Q1 net zooms 85% at Rs 685 crore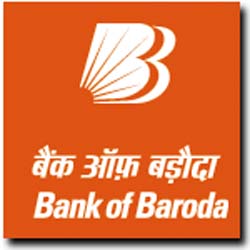 Backed by healthy interest income and trading profits, Bank of Baroda, India's third largest state-run lender has informed that it has clocked a robust jump of 85% in its net profit for the first quarter ended June 2009 on the back of healthy interest income and trading profits.
During the review quarter, the bank has reported a net profit of Rs 685 crore.
Bank of Baroda stated in a communiqué that it has recorded much higher profit in the latest quarter compared to net profit of Rs 370 crore in April-June 2008.
Bank's total income during the reporting period surged 24.4% to Rs 4,735 crore. The Net Interest Income (NII) climbed 14% to Rs 1,204 crore from Rs 1,057 crore in the previous year quarter.
The Non-Interest Income grew by 37.2% to Rs 703.04 crore on the back of robust trading gains.
In a separate release, the bank has informed that its total deposits soared 28.2% to Rs 1, 98, 609 crore, whereas total advances climbed by 28.3% to Rs 1, 42,672 crore in Q1, 2009-10.