Ashwani Gujral: BUY Infosys, Wipro, Sun Pharma, Asian Paints and Britannia Industries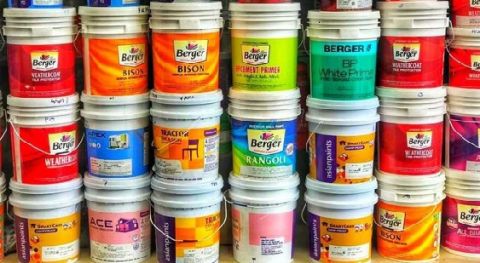 Market expert Ashwani Gujral has suggested five BUY calls for today's trading session and no SELL calls, suggesting a bullish outlook for Indian stocks today. Indian markets are expected to open slightly positive today. Dow Jones closed nearly one percent low on Thursday and Asian markets have been trading mixed this morning.
Gujral has suggested Buy Call for pharmaceutical major Sun Pharma with a stop loss of Rs 500, target at Rs 535. For today's session, Gujral has Infosys and Wipro from technology sector on his radar. Traders can Buy Infosys with a stop loss of Rs 956, target at Rs 980. For Wipro, Gujral has suggested BUY Call with a stop loss of Rs 278, target at Rs 294.
Traders can initiate a BUY trade in FMCG major Buy Britannia with a stop loss of Rs 3,790, target at Rs 3,860, as per Gujral.
Gujral has also suggested BUY Call for Asian Paints with a stop loss of Rs 1,730, target at Rs 1,800. Asian Paints recently reported massive drop in quarterly numbers but the stock has stabilized after initial decline in valuations.
All trades should be carried out with strict Stop Loss. In case the trade doesn't happen as per expectations, it is good to exit the trade if the call is in profit. TopNews will review performance of trading calls by the end of the trading session.