Marico
Submitted by Ashok Rawat on Sat, 03/18/2017 - 17:38
New Delhi [India], Mar 18 : Marico has acquired 45 percent stake of one of the most renowned brands today in the men's grooming segment, Beardo.
The acquisition has happened for an undisclosed amount and the equity is slated to be acquired in the duration of two years, following primary infusion and secondary buy-outs.
Owned by Ahmadabad based Zed lifestyle, Beardo has been funded by Venture Catalyst, the leading seed investment and innovation platform in India.
Submitted by Keshav Seth on Tue, 01/08/2013 - 21:40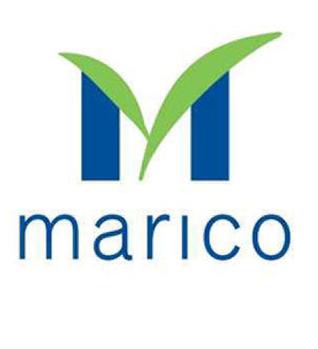 Marico Ltd has decided to demerge its services arm Kaya into a separate listed firm in a bid to improve valuations of the parent company.
Harsh Mariwala, chairman of packaged consumer goods firm Marico, said they were planning to demerge Kaya as the services arm required a totally different approach to grow.
Speaking on the topic, Mariwala said, "Kaya requires a completely different mindset to grow. So we have taken off the Marico hat from Kaya and unshackled it from the Marico rules."
Submitted by Shalini Kakkad on Mon, 01/07/2013 - 21:58
The board of the directors of FMCG major Marico has given their approval to a proposal to restructure the company's business.
The restructuring plan involves a proposal for demerger and will be effective from April 1, 2013. The company is planning to demerge skin care business under the Kaya Clinic brand and form a new entity and manage Marico's consumer products business as a separate business.
Submitted by Sumeet Kak on Sun, 11/04/2012 - 11:40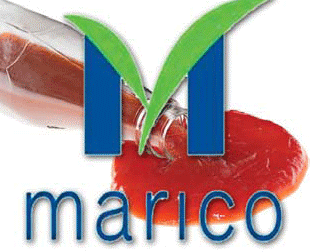 Consumer products major, Marico has reported an increase of 9.68 per cent in net profit to Rs 85.87 crore during the second quarter of the financial year.
The rise in the quarter comes mainly due to a strong sales growth in the consumer products division. The company had recorded a net profit of Rs 78.29 crore during the same period of the previous year. the net sales of the company rose 19 per cent to Rs 1,155.89 crore during the quarter compared to Rs 967.40 crore during the same quarter of the previous year.
Submitted by Keshav Seth on Wed, 05/04/2011 - 14:38
Marico's Q4FY11 net sales growth of 24% was in line with our expectations. The increase was led by 10% volume growth and was equally distributed between organic and inorganic growth. Gross margins declined by ~900bps on the back of 55% rise in Copra prices. However, lower SG&A and other expenditure (% of net sales) declined by 580bps and 77bps respectively and restricted the EBITDA margin decline at ~350bps. Several adjustments impacted the reported PAT; adjusted PAT grew by 14% to Rs638mn. We maintain our FY12 estimates and introduce FY13 numbers. We retain our HOLD rating while raise TP to Rs134 from Rs128 earlier.
Submitted by Sumeet Kak on Fri, 01/28/2011 - 18:11
Marico's Q3FY11 numbers were in line with our expectations. Net sales grew a remarkable 22%, the highest in past 6-7 quarters. Growth (+15%) was largely volume driven on strong traction in international businesses. Consistent price increase led to slower volume growth for Parachute and Saffola that up only 5% and 13% respectively.
Price of key input, Copra, jumped by 62%, resulting in ~1,300bps dip in gross margins. However, lower other expenditure and slower growth in SG&A restricted the EBITDA margin decline at ~250bps. Lower taxes and depreciation enabled net profit to grow 12%.
Parachute and Saffola price increases lower volume growth
Submitted by Neeta Aurora on Tue, 09/28/2010 - 14:09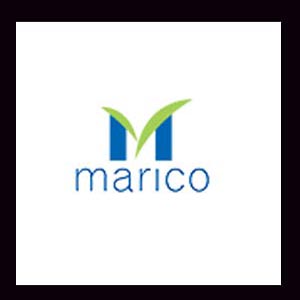 Angel Broking has suggested Accumulate Call for FMCG major Marico. The company has a market capital of Rs 7988 crore. With a 52-week high of Rs 136, the stock is trading near its yearly highs.
Angel Broking has given the volume growth in hair oil and cooking oil as a major driving factor for the strong future growth at Marico.
The coconut oil brand of Marico, Parachute is expected to grow at 7-8% in terms of volume. As the price has been strong in the recent times, the company is expected to register better margins.
Submitted by Keshav Seth on Sat, 08/14/2010 - 15:32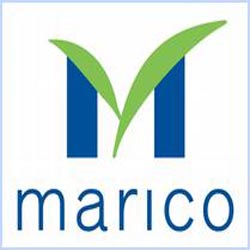 Marico Ltd has announced that it has got hold of healthcare brand named 'Ingwe' from South Africa's Guideline Trading.
However, the country's fast moving consumer goods and personal care major has not revealed the sum of investment involved in the acquirement.
Over-the-counter healthcare brand Ingwe has a revenue of Rs 150 million and its array of products consists of immuno boosters.
Marico, which possesses hair and health care brands like Caivil, Black Chic and Hercules, forayed into the South African market in the year 2007.
Submitted by Keshav Seth on Wed, 05/26/2010 - 08:11
Marico, has said that it is looking forward to buy out Singapore-based company, Derma Rx Asia Pacific (Derma Rx).
The FMCG giant is going to this through its wholly-owned subsidiary, Kaya Limited. Derma is into the business of aesthetics and the takeover is another step in the organic development plan of Marico.
Submitted by Satish Kumar on Tue, 10/20/2009 - 21:37
Gurgaon, Oct 20 : Thousands of workers belonging to around two-dozen mid-size and small auto component units on Tuesday staged a protest in Gurgaon over the killing of an auto worker at Gurgaon-based Rico Auto.
Various auto component companies in Gurgaon-Manesar region also observed a day-long strike to protest against the killing.
Thousands of workers from 60-odd companies of the region have joined the strike. Ajit Yadav, a worker of the auto ancillary supplier, Rico, in Gurgaon, died in a clash between striking factory workers and those who wanted to get back to work on Sunday.
Submitted by Keshav Seth on Fri, 07/10/2009 - 03:49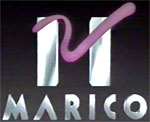 Marico Ltd, a leading fast moving consumer goods (FMCG) company, has notified that Marico Bangladesh Ltd (MBL), a wholly owned subsidiary of the Company, has finally secured the approval of the Bangladesh Securities and Exchange Commission (SEC) for making an Initial Public Offer (IPO) in the market.
The IPO is scheduled to open in August 2009 and will offer 14,92,100 ordinary shares of Taka 10 each at an issue price of Taka 90 per share (including premium of Taka 80 each).