Zac Efron once hated Leonardo DiCaprio
Submitted by Kiran Pahwa on Fri, 04/03/2009 - 17:06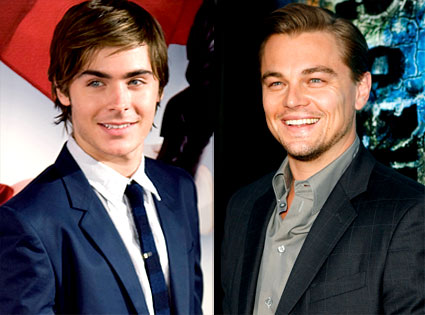 Washington, Apr 3 : Zac Efron might today call Leonardo DiCaprio his mentor, but the Hollywood heartthrob was initially jealous of the star.
The High School Musical actor had met DiCaprio last November, and the pair struck up a close bond after attending a basketball game in Los Angeles together.
However, Efron admits that he was jealous of attention the `Titanic' star received from girls at his school.
"Leo, for me, was the first time I ever recognised fame. I was in fifth grade when he was literally on every magazine cover for Titanic and all the girls had these Tigerbeat magazines and I''d say, ''Dude, what''s so great about this kid?'' Contactmusic quoted him as saying.
"I was jealous. I mean, you couldn''t help but hate this guy. And now, to some degree, I''ve made it and I''m going through the same thing," he added. (ANI)
Technology Sector