Yemen vows to fight terrorism ahead of Brown conference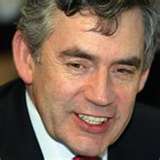 Sana'a/Cairo, Jan 3 - Yemen will fight terrorist groups on its soil, the country's foreign minister said Saturday, as the government welcomed a planned international conference on growing extremism in the poor Gulf country.
Security forces meanwhile began a clampdown along Yemeni coasts in efforts to prevent infiltration by Islamist militants from neighbouring Somalia.
The previous day, Somalia's al Shabab militia said it would send fighters to aid Al Qaeda in Yemen. Al Qaeda has claimed responsibility for an attempted Christmas Day bombing of a plane over Detroit, in the US.
Somalia, located just across the sea, sends tens of thousands of refugees to Yemen each year, as civilians flee raging violence and poverty. Concerns have mounted that militants could take similar routes.
The conference on radicalization, announced Friday by British Prime Minister Gordon Brown for later this month, was on the "right track to rally international support for development, poverty reduction and counter-terrorism in Yemen," the official Yemeni SABA
news agency said.
In his most recent radio address, US President Barack Obama said, in the clearest language to date, that Umar Farouk Abdulmutallab, the 23-year-old Nigerian man who tried to set off the bomb, was trained in Yemen by Al Qaeda.
Yemen, pushed and aided by Western capitals, has in recent weeks stepped up attacks against Al Qaeda in the country.
Al Qaeda established bases in the country's south over the last decade, helped by groups of Arab fighters who took up residence in the country, after their battle against the Soviets in Afghanistan ended in the 1990. (dpa)