Woman killed in Vrindavan temple stampede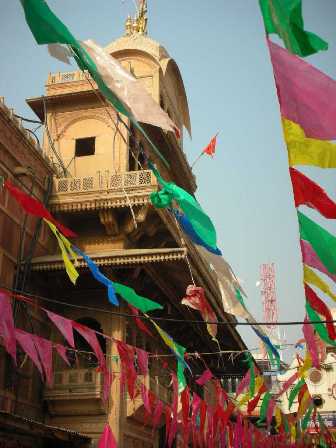 Vrindavan (Uttar Pradesh), Apr 27 : One woman was killed and another injured in a stampede at the Bankey Bihari Temple here on Monday.
According to police, the incident occurred when a large number of devotees gathered to offer prayers on the occasion of Hindu festival ''Akshaya Tritiya''.
The one deceased identified as Rama Maheshwari, a 58-year-old from Kanpur. Another injured woman is from New Delhi who was seriously injured, police added.
According to sources, devotees rushed into the temple when the doors to the main shrine opened. There was no arrangement for queue formation.
''Akshaya Tritiya'', falling on the third day of the bright half of the lunar month of Vaisakha of the traditional Hindu calendar, is one of the four most auspicious days of the year for Hindus.
Thousands of devotees visit temples and then buy assets such as gold, silver or real estate. (ANI)