Wipro's Q1 net surges 12% on Year-on-Year basis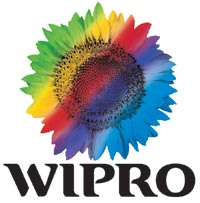 India's leading technology firm, Wipro reported 12 per cent increase in its net profit for the first quarter ended June 30. Its net profit stood at Rs 1015.50 crore from Rs 1010 crore in the previous quarter.
Hailing the results, Wipro Chief, Azim Premji said, "We are starting to see the first signs of stability in the business as ramp downs start to taper off and volumes start to stabilize. We expect Revenues from our IT Services business to be in the range of $1,035 million to $1,053 million in successive quarters."
The firm reported 5 per cent increase in its revenue that stood at Rs. 6,274 crore on year-on-year basis. Its consolidated sales too increased to Rs 6289.10 crore in the first quarter as compared to Rs 6482.10 crore during the last quarter of financial year 2008.
Wipro's IT Services revenue declined 1.3 per cent on sequential basis and stood at $1,033 million, declining 3.3 per cent on year-on-year basis due to currency fluctuations. Its profit before Interest & Tax (PBIT) for IT Services segment grew by 17 per cent and stood at Rs. 1,078 Crores.