We condemn use of chemical weapons by anyone: Iran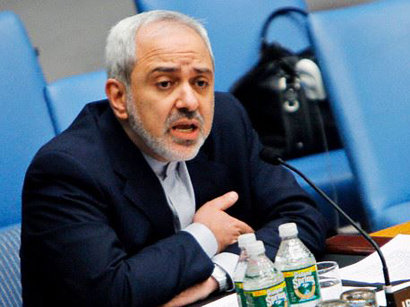 Tehran, Sep 2 : Iran's Foreign Minister Mohammad Javad Zarif Monday said his country believes that use of chemical weapons in any form and by anyone is condemnable.
He made the remark in a telephone conversation with his Venezuelan counterpart Elias Jaua Milano, reported IRNA.
The Iranian foreign minister lauded the anti-war stands of the Latin American countries and called for further expansion of Tehran-Caracas bilateral relations.
Zarif also reviewed regional developments, mainly in Syria, with Milano and underlined the need for further boost in friendly relations between the two nations, Iran's foreign ministry said.
Tehran believes that resorting to force is totally illegal and disrupts international security and peace, Zarif said.
Resorting to military intervention in Syria will have dangerous consequences which go beyond the control of its initiator, he said.
Zarif said that all should take into consideration that it is not yet clear who was behind the use of chemical weapons in Syria.
Military operation in Syria is against principles of international law and should be condemned in any form, Zarif added.
The Venezuelan foreign minister referred to close and friendly relations between Tehran and Caracas and voiced his country's willingness to broaden cooperation with the Islamic republic.
Venezuela is strongly opposed to any military intervention in Syria and believes that the issue should be resolved through political means and dialogue.(IANS)