Vodafone India to launch 16 women stores
Submitted by Keshav Seth on Wed, 03/06/2013 - 22:07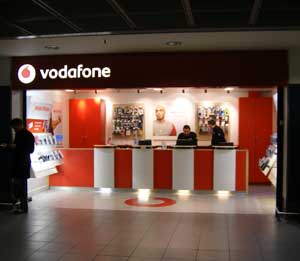 Telecom sector giant, Vodafone India has announced that it is planning to open 16 angel stores across the country solely for serving women to mark the International Women's Day.
The company said in an official statement in Mumbai that the first of its kind Vodafone Angel Store will be completely run and managed by women. These stores will be spread across 13 states and will be present in Mumbai, Delhi, Pune, Goa, Ahmedabad, Vadodara, Shillong, Bhubaneshwar, Jaipur, Agra, Mysore, Chennai, Lucknow, Kolkata and Hyderabad.
The company is planning to open the 16th Angel Store in Kerala on the occasion of International Women's Day on March 8. The stores will be first to have all women staff including security, pantry staff, customer service resources as well as management level personnel.
Marten Pieters, Managing Director and CEO of Vodafone India said, "The Angel Stores are a part of Vodafone's commitment to provide our women employees with one of the most secure and productive work environment. Additionally, our women customers feel more welcomed while visiting the store. Going forward, we will continue to expand the Vodafone Angel Store network across more locations."