Vishwaroopam row: Singhvi bats for Kamal Haasan
Submitted by Jatin Malhotra on Thu, 01/31/2013 - 14:57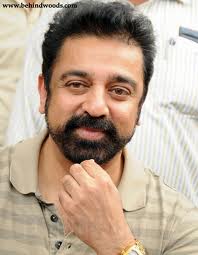 New Delhi, Jan. 31 : A day after the Madras High Court stayed the release of Kamal Haasan''s film ''Vishwaroopam'', Congress MP Abhishek Manu Singhvi on Thursday came out in support of the actor, saying how can a ban be imposed on a film after it has been certified by the Censor Board.
Singhvi, however, said the matter is sub-judice as far as the film is concerned and added that it would be unfair to comment further at this point of time.
"It is of course important to note the stand, which we believe, is the correct stand subject to the court finally deciding that such matters which have been screened and cleared by the censor board should have to pass a very very high threshold before they are stopped merely because some people don''t like something cannot be a ground for overriding the considered opinion of an expert statutory body," said Singhvi.
"But, as I said, it is the court which will ultimately decide," he added.
Haasan, who has agreed to delete certain scenes and words from his film which may appear to be offending, last night appealed his fans to maintain calm and not to indulge in any act of disturbance.
"Please maintain calm, we have been known for maintaining calm and discipline all through these 30 years that we have been together. We have abolished this fan club business and become social workers, now is the time for social work. I have many fans, who are also Muslims and they are with us, they are not away from us," Haasan told media in Chennai.
"I am talking to my other Muslim brothers who had a difference of opinion with certain scenes in the film and I am working on it. Do not turn it into something untoward," he added.
The 58-year-old actor justified the angst of his followers while highlighting his decision to wait for the judiciary to take a final call on the matter.
"I am fighting for justice and let me do the job on your behalf. I will ask you to come and help on this. I am only sad but that is my right to be sad and it is your right to be sad, but don''t agitate; because the court is yet to give us a judgement and we shall wait," he said.
The Madras High Court yesterday upheld the two-week ban imposed on the film by the Tamil Nadu Government last week, after Muslim groups said the movie''s depiction of the community was offensive.
The film, which has clearance from the Censor Board, will not release in Kamal Haasan''s home state Tamil Nadu. The Hindi version of the film releases tomorrow.
The Rs. 95-crore espionage thriller was originally scheduled to release in Tamil and Telugu on January 25. However, a day before the screenings, the Tamil Nadu government imposed a two-week ban on the film after some Muslim groups complained that some scenes in it portrayed the community in bad light.
''Vishwaroopam'' was banned from being screened in Kerala, parts of Hyderabad, Karnataka and Andhra Pradesh on January 25, soon after the first show.
The film has been written, produced and directed by Kamal Haasan. The movie stars Rahul Bose, Shekhar Kapur, Jaideep Ahlawat, Pooja Kumar and Andrea Jeremiah. Kamal Haasan also plays an important role in the film. (ANI)