Valyoo Technologies raises Rs 53 Crore
Submitted by Keshav Seth on Fri, 02/08/2013 - 23:16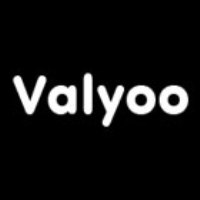 Leading online fashion retailer, Valyoo Technologies has said that it has raised about Rs. 53 crore from Unilazer Ventures and existing investor IDG Ventures India.
Valyoo offers a variety of products online through websites such as LensKart, WatchKart, BagsKart and JewelsKart. The company had earlier received an investment from   $4 million from IDG Ventures in October 2011. Media reports suggest that Valyoo was aiming to raise additional $20 million in February or March 2012 but scrapped tis plans in September and decided to focus on the existing segments.
Valyoo Technologies Chief Executive Officer, Peyush Bansal has said that the funds raised will be used to improve company's supply chain, for consumer research and improving understanding of the products. Valyoo was founded in 2010 and it started onlinebusiness with Flyrr. com, which offered optical products to US customers and SearchMyCampus for classifieds.
The company's several industry specific websites including LensKart, WatchKart, BagsKart and JewelsKart competes with the lieks of Myntra. com, Flipkart and Jabong among others. Bansal said that the company is aiming to become a Rs 500-crore company in the next two-three years.