US urges citizens to be more cautious after latest attacks in Egypt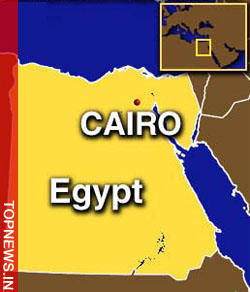 Cairo - The US embassy in Egypt on Tuesday told its citizens to be more cautious after a series of attacks in an area popular with tourists last month, saying that further attacks could be planned.
On February 22nd, a bomb exploded in the 1,500-year-old Khan al- Khalili bazaar killing a French tourist and wounding 21 others. Several days later an American teacher was attacked by a man with a knife.
On February 28, a man threw a Molotov cocktail in a crowded Metro station, no injuries were reported, but the series of events lead the US embassy to release a warning statement that said, " these events do not appear to be connected, but there is some indication that additional incidents are planned. "
"We advise Americans to take great care in visiting these sites, to remain strictly alert to their surroundings, and to practice good personal security measures," read the statement, which also said that the Egyptian Government had increased security levels in the downtown area and around major tourist sites.
Tourism, one of Egypt's most lucrative industries, brings around 10.8 billion US dollars to the country every year, or 6.5 percent of the country's gross domestic product in
2007-2008.
Egyptian security forces have arrested 10 suspects after the Khan al-Khalili bombing, but so far no one has been charged. (dpa)