US seeks tighter cooperation with international airports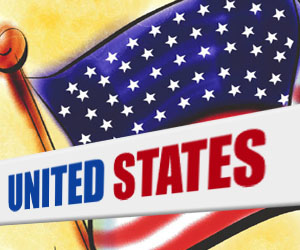 Washington, Jan 1 - The US government is sending high level officials on a worldwide mission to make personal contact with airport officials about their security methods.
Secretary of Homeland Security Janet Napolitano, in the political crosshairs over lapses that led to the near-bombing of a US-bound airliner on Christmas Day, said Thursday she was sending the officials to Europe, Africa, Asia, the Middle East and South America.
They were to review security procedures and technology that screens US-bound passenger flights.
The suspect in the Christmas Day attempt is Umar Farouk Abdulmutallab, 23, a Nigerian who claims the Al Qaeda branch in Yemen set him up with the mission. The Yemen-based Al Qaeda in the Arabian Peninsula (AQAP) has since claimed credit for the attack.
Abdulmutallab had boarded the Detroit-bound Flight 253 in Amsterdam after flying to Europe from Lagos, Nigeria.
The officials being sent by Napolitano include Deputy Secretary Jane Holl Lute and Assistant Secretary for Policy David Heyman.
The attempt, foiled by quick-thinking passengers as the plane was set on fire, shook the US security establishment to its roots and has provoked rounds of blame-laying.
The myriad of US security agencies failed to connect the dots which may have kept Abdulmutallab out of the country - omissions which were to have been plugged after the September 2001 terrorist attacks on the US.
Napolitano has admitted that the system failed and US President Barack Obama is pushing for answers about the lapses.
"We are looking not only at our own processes, but also beyond our borders to ensure effective aviation security measures are in place for US-bound flights that originate at international airports," Napolitano said in a statement.
She said she was committed to making changes based on cooperation with international partners in order to "collectively bolster our tactics for defeating terrorists wherever they may seek to launch an attack".
She said she would follow up with ministerial-level meetings "within the next few weeks".
Security measures for US-bound flights were immediately tightened after Friday's attack, with more canine teams, body pat-downs and luggage searches. (dpa)