US cruise companies present 2010 sailing programmes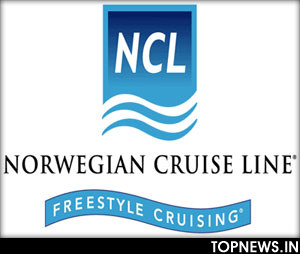 Frankfurt, Germany  - Three U. S. cruise companies have published details of their European schedules: NCL has released its programme for 2010/11 while Celebrity Cruises and Royal Caribbean International (RCI) have announced their summer 2010 schedules. All of the cruise companies will be travelling to ports in Europe.
RCI will send eight ships across the Atlantic including the Adventure of the Seas for the first time. The Adventure is the replaces the smaller Legend of the Seas which had 1,310 fewer berths for passengers on board.
Overall, there will be 57 different routes to choose from with a total of 55 ports as destinations. New destinations include Akureyri, Iceland and Gothenburg, Sweden, according to the RCI representative in Frankfurt.
RCI is inaugurating cruises from Venice with the Vision of the Seas which will sail to Ashdod and Haifa in Israel as well as Alexandria in Egypt.
NCL has also expanded its routes, according to the company's office in Wiesbaden in Germany.
Venice will also feature in the company's programme with NCL organizing seven-day trips with the Norwegian Gem from the Italian port to the eastern Mediterranean.
NCL is sending three ships to European waters for the 2010-2011 season. Together with the Gem, the Norwegian Jewel will travel to Europe for the summer and autumn months.
The Jewel will take part in 12-day sailings to the "Main Cities of the Baltic" beginning and ending in Dover, southern England.
The Norwegian Jade will be in Europe until spring 2011 and will conduct seven-day voyages from the Spanish port of Barcelona. For the first time in the cruise company's history, one of its vessels will travel to Monaco.
Celebrity Cruises is sending four ships to Europe for summer 2010: the Eclipse, the Equinox, the Solstice and the Constellation. In total they are due to complete 76 transatlantic crossings and make 65 ports of call.
Those schedules include the cruise company's first ever visits to Alicante and Gran Canary in Spain, as well as Cagliari and La Spezia in Italy. The German port of Hamburg will also see a Celebrity ship for the first time after a long intermission. (dpa)