UN: Rights abuses of minorities, women and detainees in Iraq
Submitted by Mohit Joshi on Tue, 12/02/2008 - 22:59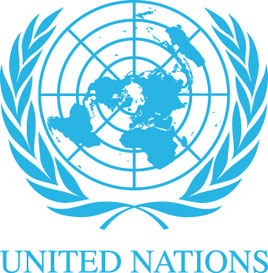 Geneva - Security conditions in Iraq in the first half of 2008 improved greatly the United Nations said Tuesday, but "grave human rights violations" remained a serious issue.
In addition to large casualties in heavy fighting between militias and government forces, allegations that civilians were targeted by "all parties to the conflict" were still under investigation, the UN's mission to Iraq (UNAMI) said in its biannual report.
It called on the United States to "investigate reports of deaths caused by privately hired contractors ... and strengthen effective mechanisms for holding them accountable for unlawful killings."
More generally, UNAMI said the multinational forces had to make public findings of investigations into all unlawful deaths by military personnel and improve the conditions of prisoners and detainees.
Torture and other forms of ill treatment of detainees, including children, along with a lack of access to lawyers, remained problematic in all parts of the country and under all authorities.
Also, minorities, both ethnic and religious, "continue to be victims of targeted violence, threats, assassination and the destruction of property and cultural sites," the report said.
"The targeted killings of journalists, educators, medical doctors, judges and lawyers continued, as did criminal abductions for ransom," the UN said.
One official said improvement in the security situation could only be seen in comparison with Iraq's recent violent history.
Furthermore, women remained targets of violence, including murder for so co-called "honour crimes," especially in the Kurdish north of the country.
The UN called for the perpetrators of rights abuses to be brought to justice. (dpa)
Technology Sector