Ujjivan Small Finance Bank IPO Outlook by Santosh Meena TradingBells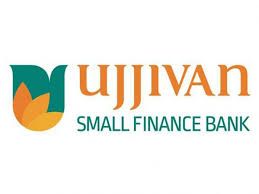 Ujjivan Small Finance Bank is coming up with initial public offer and market analysts are positive about the listing of this private sector bank. The microfinance sector is still looking good and majority of players in the segment have managed to come out of troubled waters. IPO for Ujjivan Small Finance Bank looks promising as per Mr. Santosh Meena, Senior Analyst, TradingBells.
The initial public offering (IPO) of Ujjivan Small Finance Bank, the subsidiary of microfinance lender Ujjivan Financial Services Ltd, saw a massive subscription of 165.6 times. The issue saw the highest subscription among all IPOs since January 2018. Ujjivan Small finance attracts huge subscriptions from all categories of investors because of its attractive valuation and strong asset quality.
The IPO comes with PE of 16.5 which is half of its listed peer AU SFB and PB of 2.3 where AU SFB is trading at PB of 6.9. Apart from attractive valuations, the rural penetration of its promoter will help it to expand its banking services to PAN India.
If we talk about HNI subscriptions then it was 486 times which means HNIs need a healthy listing of Ujjivan SFB to make a profit and if we try to calculate a rough estimate then it should list above Rs. 57 for HNIs to come at BEP. Grey market is suggesting a premium of Rs. 27 means indicating a listing around Rs. 64. If we go through the overall picture then retail investors can make a listing gain of more than 50%.