UEFA's financial fair play rules should be respected: Wenger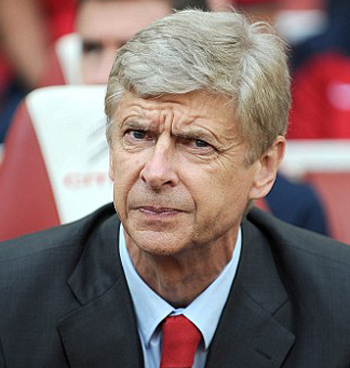 London, May 03 : Arsenal boss Arsene Wenger wants UEFA to issue strong financial fair play (FFP) penalties to the club's who do not follow the rules and said that if the rules are not respected, they would feel let down.
UEFA could reportedly offer settlements to clubs, which involves a mix of financial and sporting sanctions, possibly resulting in some having limits placed over their Champions League squads next season.
According to the BBC, UEFA said that nine clubs' examinations would continue out of the 76 clubs, which were asked to submit more information relating to the FFP rules.
Although UEFA has not named the nine clubs, which are under examination, speculations are that Manchester City and Paris Saint-German are two of them.
Meanwhile, Wenger said that there are rules to apply for the FFP, which aims to ensure that over the long term clubs only spend what they earn and also ensures that they pay their taxes and debts on time.
Wenger said that one of the rules is that normally one should be banned for the excess of the financial amount that is not justified, that is if one is 100 million-pound overboard, then they should be punished for 100 million-pounds of their wages bill in the Champions League .
The Frenchman said that he wants to see these rules respected, because if it is not then the FFP will have problems to be respected in the future because everyone will just not consider it at all. (ANI)