UCO bank to raise Rs 825 crore
Submitted by Harish Dhawan on Wed, 07/09/2008 - 04:12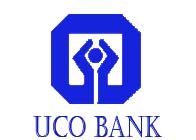 State-run UCO Bank has informed that it would raise Rs 825 crore from the market to fund its business growth.
The bank is looking to raise Rs 325 crore through perpetual non-convertible preference shares during the second quarter and about Rs 500 crore from follow-on public offer in the third quarter of this fiscal.
According to official sources, the capital raised would help the bank to record 25% loan growth for the next two years.
Apart from this, the bank expects to earn a net profit of Rs 750 crore this fiscal, an increase of 82% against Rs 412 crore in the previous year.
Besides, the bank plans to recover about Rs 1,050 crore from the bad accounts.