TROP: Why Term Plan with Return of Premium Is Ideal for You?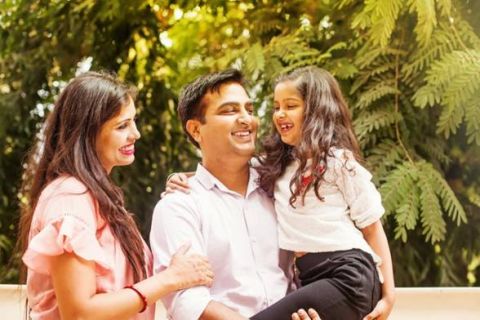 The insurance industry in India has evolved over the years, with various new types of life insurance policies now available to benefit individuals. Term plan, being the simplest life insurance product, was there to provide life cover and financial security once. It focuses on offering a pre-defined sum assured in case of the unfortunate demise of the insured.
Based on the changing trends, lifestyle, and needs, term insurance then evolved to the form of a term plan with return of premium, also known as TROP. This variant of a term plan answers the most common concern people raise about term plans, which is – maturity benefit. It acts as same as a pure term plan but also provides a maturity benefit in case the insured survives the policy tenure. Given the longer life expectancy in India, it does make sense to buy a term insurance plan with return of premium benefit.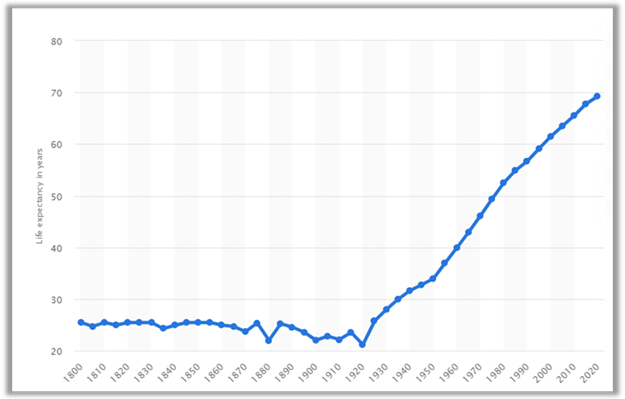 Source: Statista
If you are planning to safeguard the interests of your family members under a life insurance policy, you must know the reasons to buy term plan with return of premium.
Let's talk about term insurance with return of premium in detail.
How Does a Term Plan with Return of Premium Work?

At its core, a term plan with return of premium functions as same as regular term insurance, offering your dependents the sum assured in case something unexpected happens to you. Alongside, you will receive a survival/maturity benefit on surviving the selected tenure.
Some other facts you should know about term insurance with return of premium are:
1. The survival benefit equals the sum of all the premiums paid during the policy period.
2. There is no additional interest included in the maturity benefit.
3. Riders chosen at the time of buying the policy will not be considered while calculating the maturity benefit. It means the amount you pay for riders during the policy tenure will not be given back but deducted from the maturity amount.
4. Since their introduction in the market, return of premium plans have evolved over the price-factor and are now available at a cost that individuals can easily afford.
5. You can buy TROP with regular pay or limited pay option. In the former case, you need to continue paying the premium throughout the policy tenure. Whereas, in the latter, you choose a limited premium payment tenure while the policy continues till its maturity. In both the cases, you get the benefit of return of the total premium paid.
Hence, you can think of term plan with return of premium as a smarter option for risk mitigation in life which also gives the money paid back to you.
Why Should You Buy a Term Plan with Return of Premium?
Many people look for returns from a term plan while creating a financial cushion for their loved ones. A term plan with return of premium caters to such needs. It offers the dual benefit of life cover and assured premium return. Although the premium of this type of plans is higher than pure term plans, they are worth the price paid for several reasons.
1. If you look for a guarantee to get your money back while buying life cover, term insurance with return of premium is made for you. It assures that you will get the total amount paid as premiums back, on surviving the chosen policy period. Hence, you do not have to worry about your money, not being returned back.
2. You can enhance the benefits of a TROP plan by choosing optional riders with the policy. These are insurance policy provisions that tend to amend terms of a basic life insurance policy. Most of the renowned insurance companies offer various riders, such as Accidental death benefit rider or critical illness rider, that you can select while buying the plan.
3. The premium paid towards buying a life insurance policy in a financial year is tax-deductible under Section 80C of the Income Tax Act. The deduction is applicable to a maximum limit of Rs. 1.5 Lakh. Since buying a term plan with return of premium costs you more than buying a regular term plan, you can also enjoy the higher tax benefit.
Pure Term Plan Vs Term Plan with Return of Premium
Pure Term Plan
Simple, easy to understand life insurance product that offers life cover
Coverage offered to the nominee chosen by the insured individual in the form of sum assured
High sum assured compared to the annual premium paid
Affordable policy premium
Best suited to provide financial protection to your loved ones
TROP
A variant of pure term plan that ensures the return of premium at maturity
Death benefit offered to the policy nominee; survival benefit in case the insured survives the entire tenure
Lower sum assured offered as compared to the pure term plan
Comparatively higher term plan premium
Best suited to get returns along with life insurance cover
Cost Comparison for Term Plan With ROP Option For Top 5 Private Insurers
(Assuming the policy buyer to be a 35 year old male, looking for a term plan with return of premium cover of Rs. 3 cr, till the age of 75)
TROP (Online Monthly Premium Rates for Male Age 35, Regular Pay, Non-Smoker (new))