Toyota Kirloskar to start assembling Camry in Bangalore
Submitted by Devang Murthy on Thu, 04/05/2012 - 23:00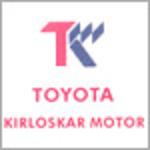 Toyota Kirloskar to start assembling Camry in Bangalore
Glboal auto major Toyota Kirloskar Motor has said that it will start assembling its popular mid-class luxury sedan Camry at its Bangalore factory from July instead of importing the car from international markets.
Sandeep Singh, deputy managing director for marketing said that the company had been importing the model into the country and now the company is planning to start assembling the vehicle in Bangalore unit and launch the model by August. He was speaking at the event to flag off Etios exports to South Africa for the first time from the country.
The company is implementing the plan to assemble the vehicle in Indian despite a hike in duty. Singh pointed out that the company had imported around 300 units of Camry in a year. The company is also planning to increase the number of dealers in the country from 173 to 225 within this year.
As for expansion plans, he said that the company is planning to add 100,000 units by 2013, with an investment of around Rs 898 crore under its phase-II expansion in the country. He pointed out that the additional would result in adding of a total capacity of around 310,000 units a year in Toyota's two plants in Bangalore.