Three government anti-drug agents killed in southern Philippines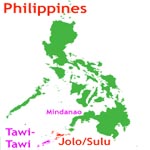 Cotabato City, Philippines - Three government anti-drug agents were killed in an attack Monday in the southern Philippines, the military and police said. Three agents of the Philippine Drug Enforcement Agency were also wounded in the ambush in Sultan Kudarat town in Maguindanao province, 930 kilometres south of Manila.
Colonel Jonathan Ponce, a local army spokesman, said the agents were on a mission to raid a suspected safe house of a notorious drug pusher in the town when they were attacked.
"The agents had just gotten off their vehicles when they were fired upon by unidentified gunmen," he said.
Superintendent Danilo Bacas, a regional police spokesman, said government forces have launched pursuit operations to track down the assailants.
Bacas said investigators suspect that members of the separatist Moro Islamic Liberation Front (MILF) might have been involved in the attack, which happened near the rebel group's main headquarters.
"We are still determining the group behind the attack, but we are looking into the possible involvement of some rebels operating in the area," he said.
The MILF is the largest Muslim rebel group fighting for a separate Islamic state in the southern Philippines.
Peace talks between the MILF and the Philippine government have been suspended since August 2008 due to heavy fighting over a failed deal that would have expanded a Muslim autonomous region. (dpa)