Three children killed in Mozambique mortar bomb blast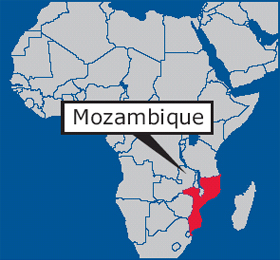 Maputo - Three children were killed and two seriously injured in northern Mozambique after accidently exploding a mortar bomb left over from the country's past wars, a local newspaper reported Friday.
Noticias daily reported that the children in Niassa province found the explosive while they were playing on Tuesday and threw it against a tree, causing the device to explode.
Three children died instantly and two others were still being treated for their injuries at a hospital.
Parts of the south-east African country are still littered with buried explosives, most of which date to the country's 1976-1992 civil war. Others were planted by former colonial power Portugal.
Over 1 million people were killed in the civil war, which broke out after independence between the ruling Marxist Liberation Front of Mozambique, or Frelimo, and Mozambican Resistance rebels, known as Renamo and back by apartheid South Africa and Rhodesia.
Landmines particularly were liberally used by both sides.
The accident occurred in an area that was formerly a Renamo guerrilla base.
International aid agencies have demined vast tracts of the country, but around 10 million landmines and other explosives are still believed to lurk beneath the ground.
Each year, several people are killed or maimed by the devices. (dpa)