Thousands march against illegal drugs in Philippines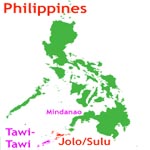 Manila  - Thousands of people marched on Saturday in the Philippine capital to denounce illegal drugs which afflict millions in the country.
President Gloria Macapagal Arroyo and senior government officials led the march along the length of Roxas Boulevard in downtown Manila, which was attended by schoolchildren and government employees.
Organizers of the march hoped to make it to the Guinness World Records bookas the world's first and largest march against illegal drugs.
"We strongly encourage everyone, young and old alike from all walks of life to join us in making the Philippines a drug-free nation," said Edward King, a spokesman of the Philippine Amusement and Gaming Corp which helped organize the event.
Dionisio Santiago, chief of the Philippines Drug Enforcement Agency, warned that the drug menace has become a national security threat, as drug syndicates have began penetrating politics.
Santiago said an estimated 6.7 million people in the Philippines are using drugs and the illegal trade reaches between 6.4 and 8.4 billion dollars annually.
The most-abused illegal drugs in the Philippines are methamphetamine hydrochloride and marijuana. (dpa)