Tesla's robotaxi will come without steering wheel; production to start in 2024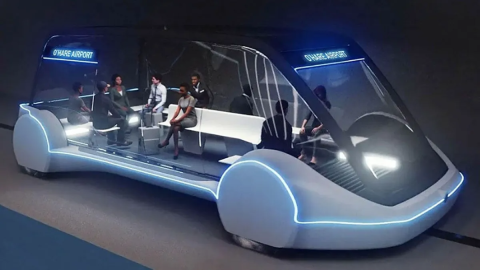 Sharing an interesting update on the robotaxi project, Tesla Motors CEO Elon Musk recently revealed that the company would build a new standalone electric vehicle (EV) that would be quite futuristic, lacking steering wheel and pedals.
Earlier this month, the billionaire entrepreneur announced said that the new standalone EV be designed as a dedicated robotaxi and it would look quite futuristic. During the quarterly earnings call on 20th of April, Musk provided more details about the robotaxi, revealing that will be an EV without a steering wheel and pedals. He also revealed that volume production of the futuristic EV would likely start sometime in 2024.
Speaking about the robotaxi, Musk also said that the EV would be highly optimized for autonomy, and there numerous other innovations around it would make it quite exciting.
Speaking on the topic, Musk said, "We're also working on a new vehicle that I alluded to at the Giga Texas opening, which is a dedicated robotaxi that's highly optimized for autonomy, meaning it would not have a steering wheel or pedals. And there are a number of other innovations around it that I think are quite exciting."
The robotaxi is expected to use the company's Full Self-Driving (FSD) Software, an advanced driver-assistance system, which recently expanded its reach to 100,000 beta users. Sharing one more tidbit of information about the cost of a futuristic robotaxi ride, Musk said it would cost less than a subsidized public bus or subway ticket. It means the futuristic transportation service would be available for one and all.
Taking the robotaxi's touted advanced technology and the lowest cost per mile or kilometer into account, it would undoubtedly be one of the most powerful products available to the masses.
The high-tech robotaxi project was first mentioned in Elon Musk's Master Plan Part Deux published in the year of 2016. At the time, Musk had suggested that the robotaxis would be regular Tesla cars with full FSD capabilities. However, Tesla has now moved to developing a dedicated EV for the much talked about robotaxi service.
Tesla is quite optimistic that the all-electric autonomous robotaxi will grow its business by a significant amount, although the company refrained from providing details. The tech giant is expected to provide more details next year, during an anticipated product unveiling event for the electric autonomous vehicle.