Tesla Model 3 2021 to offer better Specifications & Enhanced Performance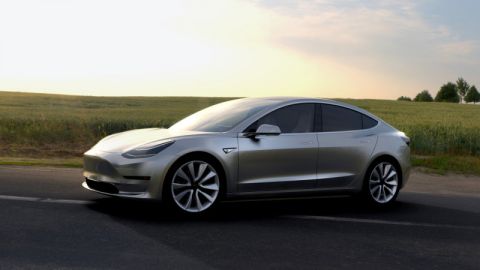 Palo Alto, California-headquartered electric carmaker Tesla Motors has announced that it is updating its widely-acclaimed Model 3 with a significant refresh, including numerous unique features, to launch a newer version of the highly successful EV sometime next year.
Tesla Model 3 has thus far been one of the most popular EVs, thanks to unique features and affordable price tag. However, increasing competition in the fast-expanding EV market, with many rival EVs hitting the market every few months, Model 3 has started facing tougher competition. The launch of affordable EVs with improved features and enhanced tech capabilities prompted Tesla Motors to update its Model 3 EV also.
The new EV, the Model 3 2021, will offer better range and more innovative features. The company, over the past few days, posted images of the new electric car with a new center console, new wheels, and an updated configuration. It features quite a few updates under the hood as well.
On top of those aesthetic changes, the EV maker has also revealed new efficiency enhancements, which includes the new heat pump system. There are several version of the Model 3. The Tesla Model 3 Long Range Dual Motors will offer a thirty-mile range increase to 353 miles or 568 kilometers. The other versions, Tesla Model 3 Standard Range Plus and Tesla Model 3 Performance, will also boast increased range. Tesla Model 3 Standard Range Plus' range has been raised from 250 miles to 263 miles, while Tesla Model 3 Performance will offer a range of 315 miles.
Other enhancements include a powered trunk and new double-paned windows. As had been predicted by many industry experts, the electric carmaker adopted the chrome delete like it did with the Model Y. the interior of the already popular EV will see the bigger alteration with the new center console and the new metallic finish steering wheel. The wheel lineup of the Model 3 has been refreshed with slightly updated 18-inch and 19-inch wheel designs. The new 20-inch Überturbine Wheels has been brought to the sedan. With this 2021 refresh, the auto-dimming mirror has also been brought back.
In addition, all versions of the Model 3 EV are getting significantly quicker 0-60 mph acceleration, with the Model 3 Performance reducing another tenth of a second to give the vehicle acceleration of 0-60 mph in just 3.1 seconds.