Tesla delivers record number of electric vehicles in March in China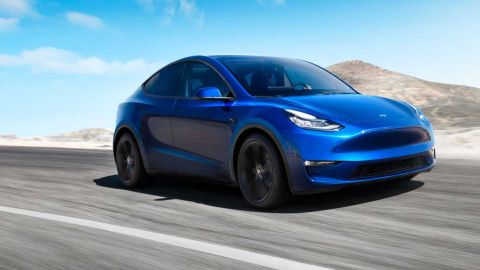 Elon Musk-led electric car pioneer Tesla Motors saw an encouraging surge in its Chinese sales, which helped the world-famous manufacturer in setting up new quarterly delivery record. Tesla Motors has been focusing on new markets in the recent quarters and the company has been setting new delivery records each quarter.
Announcing its Q1 2021 delivery results, Tesla revealed that it sold more than 184,000 electric cars worldwide during the January to March quarter this year. The manufacturer managed to set the new delivery record partly because of its strong sales in the China, the world's largest car market.
Tesla started manufacturing the Model Y at the Gigafactory Shanghai, a massive manufacturing facility owned by the American EV manufacturer. The production started just a few months back and the company ramped up the production of the electric SUV after seeing higher-than-expected demand for it. Analysts are of the view that robust Chinese sales could have a big impact on Tesla's quarterly results.
According to available stats, the American automaker delivered slightly more than 1,600 units of the Model Y electric SUVs in China in the month of January and the figure jumped to 4,630 in the month of February. A similar increase in March was seen as a probable explanation to the automaker's record deliveries.
Now, the China Passenger Car Association (CPCA) has released industry results for the month of March, showing the same. As per stats released by the CPCA, deliveries of Tesla's Model Y electric SUV jumped from 4,630 Model Y in February to 10,151 in March. The figure represents an impressive ramp up for the EV production in merely three months.
It is worth-mentioning here that governments around the globe are pushing automakers to make a shift from conventional petrol/diesel-powered engines to environment-friendly EV, and Chinese government is no exception. In China, government is also offering various kinds of incentives to boost the rate of EV adoption. This policy also helped Tesla in ramping up its production.
The robust deliveries of the Model Y also did not affect the deliveries of the Model 3 negatively in China. Tesla delivered more than 25,000 units of the Model 3 electric sedan in the Chinese market in March. The total number of Tesla EVs delivered in the country jumped to more than 35,000 units in the month under review.
The aforementioned figure of Tesla's total EV deliveries in China in the month of March this year is more than three times the number of vehicles it used to sell in the market per month in 2020.