TCS Short Term Buy Call
Submitted by Malini Ranade on Wed, 12/15/2010 - 14:26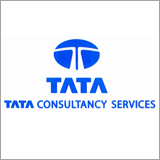 Technical analyst Rahul Mohinder has maintained 'buy' rating on Tata Consultancy Services Limited stock with a short term target of Rs 1120.
According to analyst, the investors can purchase the stock with a stop loss of Rs 1060.
The stock of the company, on December 14, closed at Rs 1080.45 on the Bombay Stock Exchange (BSE).
The share price has seen a 52-week high of Rs 1112 and a low of Rs 700 on BSE.
Current EPS & P/E ratio stood at 40.36 and 27.03 respectively.
As per reports, TCS has bagged a 10-year deal from Deutsche Bank to set up its core banking suite in more than 30 nations.
Mr. N. Ganapathy Subramaniam, President of TCS Financial Solutions, stated that Deutsche Bank would execute TCS BaNCS as its novel platform for GTB (global transaction banking).
The agreement consists of both product implementation as well as post-implementation services, comprising licence charge, yearly maintenance charge and services charge that would be higher than a distinctive IT services contract.
Besides, IT Major announced that it plans major growth in the state of Kerala and would employ more persons.
The company said that it would take around two years to expand itself in the state.
The company's already has a training campus in Thiruvananthapuram and a major development centre at Kochi.