TCS Intends To Make Third Centre In China; To Appoint 4,000 More
Submitted by Gaurav Mehra on Sat, 09/08/2007 - 19:11
Bangalore: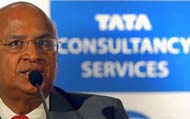 In order to support its rising customer base in the country, Tata Consultancy Services (TCS) has decided to set up its third development centre in China by the end of this fiscal.
On the sidelines of the Nasscom Quality Summit in Bangalore, Mr, N. Chandrasekaran, company's COO, said, TCS anticipates scaling up its headcount by five-folds to about 5,000 by next three years (2010).
The company presently controls two development centres in Beijing and HangZhou and serves close to 20 international clients from China. Further, TCS would continue to expand its delivery centres in Mexico and in Eastern Europe.
Commenting on the market potential, Mr Chandrasekaran stated, "China is a fantastic market and the company is seeing good momentum in that country. We may look at opening a second centre in Hungary."
Stating that the impact of the US sub-prime situation on TCS has been insignificant, Mr Chandrasekaran said that the outsourcing demand continues to be strong with various deals in the pipeline.
In the meantime, TCS is aspiring to perk up its functional efficiencies to counterbalance the affect of currency changeability and wage increase on its margins. It is planning to amplify its offshore incomes by about 400 basis points from 41 per cent to about 45 per cent over the next four to eight quarters by moving more work offshore.
Technology Sector