Tarsons Products Listing Views by Santosh Meena from Swastika Investmart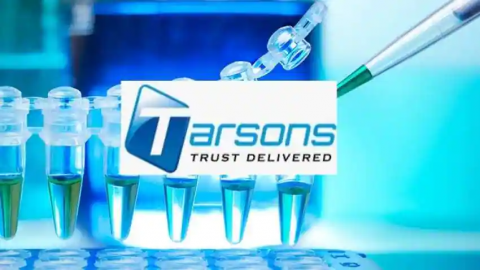 Tarsons Products has listed today on the markets and today, the markets are trading low due to bearish sentiment in the global markets. The stock has witnessed a muted listing but we can expect more from the company in near future. A view on the stock by Santosh Meena, Head of Research, Swastika Investmart Limited follows....
The company saw a good response from the investors and the IPO was subscribed 77 times. The IPO was priced at 34x on annualized Q1FY22 at the upper price band of 662. However, the company's share price got settled at Rs. 682 with a minor gain of 3%.
Tarsons Products Limited is backed by a strong management team with great brand awareness and high-quality goods. It is one of the leading life sciences suppliers in India. The company aims to be debt fee post the IPO and is planning for CAPEX which will further increase the revenues.
We may see profit booking in the stock eyeing the global cues on the concerns of New variant of Covid-19. However, it is expected that we may see demand for the products of Tarsons. The investors who applied for listing gain can keep an SL of 590 while long-term investors can hold the stock. Risk-taking investors can also buy the stock with the same SL.