TÜV Rheinland gives Aiways the WVTA certification for U5 all-electric SUV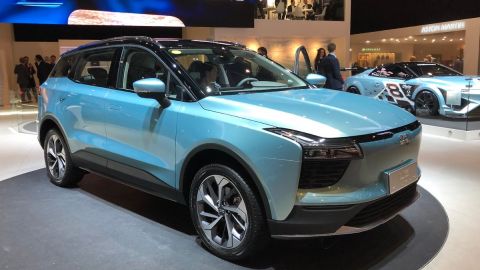 Chinese auto manufacturer Aiways has received the EU-wide type approval for its forthcoming Aiways U5 all-electric SUV. The approval has been given to Aiways by German technical services provider TÜV Rheinland.
The EU-wide type approval to the Aiways U5 has come after a testing of the electric vehicle by TÜV Rheinland, in accordance with the requirements of the valid European Framework Directive for Whole Vehicle Type Approval (WVTA).
The WVTA certification for the Aiways U5 all-electric SUV has been welcomed by Aiways' Samuel Fu, especially against the backdrop of the fact that Aiways plans to launch the electric vehicle in Europe from 2020. When Aiways had first introduced the U5, the company had said that it is planning to foray into the North European markets, starting with Norway and subsequently moving into Sweden and Germany.
With the Aiways U5 now having received the WVTA certification, Fu has confirmed that the all-electric SUV will go "on sale in Europe from next year."
The Aiways U5 is a 4.70 metres long all-electric SUV, equipped with a 140 kW engine positioned on the front axle. The driving range of the vehicle is expected to be 460 km (NEDC). The cost of the U5 has not yet been officially disclosed by Aiways, but it is speculated that the base model of the vehicle will be priced at approximately EUR 25,000.