Switzerland based Sarasin Group to enter Indian market
Submitted by Gaurav Mehra on Wed, 06/24/2009 - 07:00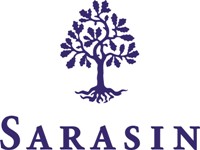 With the aim to enter Indian market, Bank Sarasin & Co Ltd, a leading Swiss private bank headquartered in Basel, has decided to establish offices in Mumbai and Delhi.
The Sarasin Group will be known in the market as Sarasin-Alpen (India) Private Limited, which will operate as a Non Fund Based Non Banking Financial Company (NF-NBFC).
The sources said that the new operation will offer financial advisory and consultancy services to wealthy private clients in India and distribute third-party products such as mutual funds.
The sources further added that various pacts have been signed with organisations in India to allow Sarasin-Alpen (India) Private Limited distribute their funds and portfolio management services.