Sujana Towers Intraday Buy Call
Stock Market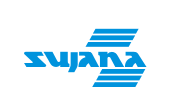 Analyst Hitendra Vasudeo of stockmechanics.com has suggested day traders to buy Sujana Towers stock to achieve a target of Rs 229. The traders should use Rs 197 as stop loss.
Presently (12:15 pm), Sujana Tower stock is trading 1.67% up at Rs 201 on BSE. There are full chances of an upside potential today. The stock has shown a decent rise in previous trading sessions, and a 52-week high of Rs 209.50 on BSE.
The Sujana Group will invest Rs 2.5 billion in a year to capture 10% of the total tower manufacturing market across the country.
Of this, 20% i.e. around Rs 500-600 million will be invested in expanding and strengthening its tower manufacturing business alone.
Sujana Towers has a manufacturing capacity of 128,000 per annum of structural steel which would be taken by to 228,000 tons per annum by June 2008. It has started work on the expansion of its Chennai facility by another 100,000 tons per annum which manufactures galvanized and structural steel.
The power sector is slated to be the biggest contributor of revenues for the sector with almost 60% of its tower business coming from orders from the power sector. The next revenue churner is the telecom tower business, which contributes 40% to its tower manufacturing revenues.
There are many other fundamentally strong stocks in this Sector. Investors may watch Jyoti Structure, Kalpataru Power and KEC Int.