Sudarshan Sukhani: BUY MindTree, Infosys, Bharat Forge; SELL Godrej Properties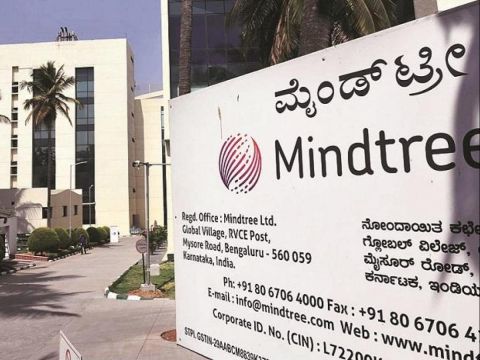 Technical Analyst Sudarshan Sukhani has suggested three BUY Calls and one SELL Call for today's trading session. Indian markets are trading near their 6 month highs and in the recent weeks, broader market has started participating in the market rally. We can expect markets to remain strong unless there are any negative triggers. The quarterly results for majority of companies have been better than analysts' expectations.
Sukhani has suggested BUY Call for technology major Infosys with a stop loss of Rs 940, target at Rs 965 as the stock is looking strong on technical charts. Infosys has been an outperformer in the current rally and the stock has crossed major resistance levels in the recent trading session. Trading near 52-week highs, Infosys Technologies can soon cross Rs 1,000 mark as well. Sukhani has suggested another company from technology space for today's trade. Traders can BUY Mindtree with a stop loss of Rs 1,150, target at Rs 1,226.
Traders can BUY Bharat Forge with a stop loss of Rs 495, target at Rs 506, as per Sukhani.
Only stock on Sukhani's SELL List for the day is Godrej Properties. Traders can SELL Godrej Properties with a stop loss of Rs 862, target at Rs 840, as per Sukhani.
All trades should be carried out with strict Stop Loss. In case the trade doesn't happen as per expectations, it is good to exit the trade if the call is in profit. TopNews will review performance of trading calls by the end of the trading session.