Sudarshan Sukhani: BUY Larsen & Toubro and Infosys Technologies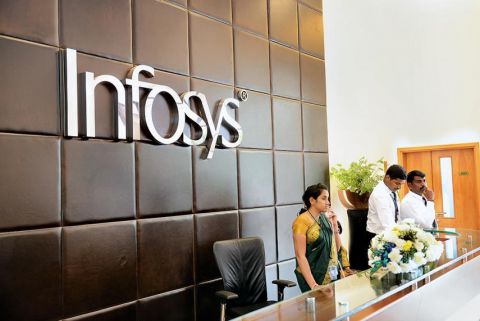 Technical analyst Sudarshan Sukhani has suggested two BUY Call for short term traders. Indian markets are expected to open strong today and we can expect markets to trade firm for rest of the day. US markets closed positive on Wednesday and Asian markets have been trading positive this morning. Indian markets have been trading strong over the last few sessions and with IMF predictions for strong Indian recovery, markets are looking bullish.
Sukhani has suggested two BUY Calls and these are positional calls. In the recent days, Sukhani has started suggesting trading ideas without a target price. For many technical traders, a stock resistance cannot be suggested if the stock is trading at an all-time high.
Sukhani has suggested BUY Call for infrastructure major Larsen and Toubro with a stop loss of Rs 1,700. Traders can expect decent gains on positional call.
Short term traders can BUY Infosys Technologies with a stop loss of Rs 1,662 and higher targets as markets remain firm.
Both these stocks can also be bought in F&O segment.
All trades should be carried out with strict Stop Loss. In case the trade doesn't happen as per expectations, it is good to exit the trade if the call is in profit. TopNews will review performance of trading calls by the end of the trading session.