Sudarshan Sukhani: BUY Kotak Mahindra Bank, Ashok Leyland; SELL ICICI Prudential and Hindalco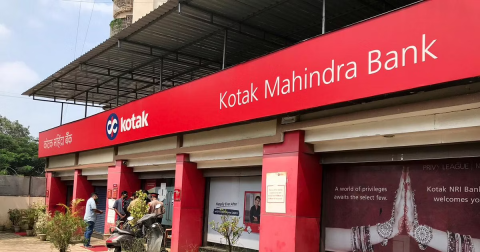 Technical analyst Sudarshan Sukhani has suggested two BUY Calls and two SELL Calls for today's trading session. Indian markets are expected to open positive today and we can see some recovery in the markets as US markets closed strong on Friday. However, the mood could still be cautious and trend in the Indian markets will largely depend on the sentiment in global markets. Indian markets witnessed a decline on Friday after a strong opening. Some market participants are selling on rise and covering at lower levels.
Sukhani has suggested a short term BUY Call for private banking major Kotak Mahindra Bank with a stop loss below Rs 1,650. Sukhani doesn't offer target price for stocks. Traders can decide their own target price depending on their risk appetite. Sukhani has also suggested short-term BUY on Ashok Leyland with a stop loss below Rs 113.
Sukhani has suggested a SELL Call for ICICI Prudential with a stop loss above Rs 504. Hindalco is another stock on Sukhani's radar. Traders can SELL Hindalco with a stop loss above Rs 395, as per Sukhani.
All trades should be carried out with strict Stop Loss. In case the trade doesn't happen as per expectations, it is good to exit the trade if the call is in profit. TopNews will review performance of trading calls by the end of the trading session.