Sudarshan Sukhani: BUY Exide Industries, IGL, Marico and Colgate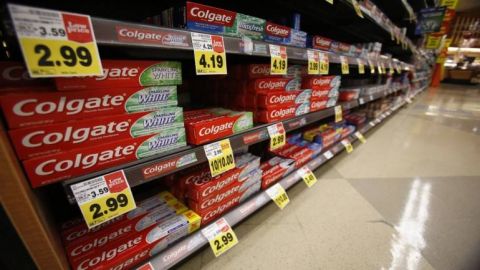 Market analyst Sudarshan Sukhani has suggested BUY Calls for Exide Industries, IGL, Marico and Colgate for traders. Indian markets are expected to trade strong today as Dow Jones registered massive gains yesterday. Dow Jones has been strong due to imminent stimulus package from the US government.
Sukhani has suggested Buy Call for Exide Industries with a stop loss of Rs 134, target at Rs 139. Many companies have witnessed massive erosion in valuation due to coronavirus panic selling. We could see revival in many of those companies once the situation is clear about coronavirus and its economic impact. However, we might need two quarterly results to see the impact on companies.
Indian real estate sector will also face disruptions due to lower sales for almost 1-2 months. Indian government has ordered 21-days shutdown in order to keep coronavirus under control. This will also impact construction in short term. We are still not sure about the spread of coronavirus in India. As per ANAROCK retail report, amid the rising number of coronavirus cases in the country, the order of closure of malls and multiplexes across many top cities by the respective state governments to prevent people congregating for any reason, has caused the organized retail scene in these cities to come to a grinding halt.
Sukhani has also suggested investors to buy IGL with a stop loss of Rs 315, target at Rs 326. FMCG company Marico is also on Sukhani's buy list for the day. Sukhani suggests traders to BUY Marico with a stop loss of Rs 246, target at Rs 255.
Another FMCG counter suggested by Sukhani is Colgate. Traders can BUY Colgate with a stop loss of Rs 1,100, target at Rs 1,150.