Sprint and Dish join forces to offer wireless broadband network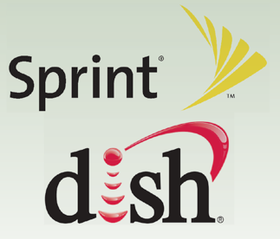 Sprint and Dish Network, which were once in conflict over Dish's plans to launch a wireless broadband network, have now joined forces with each other to jointly develop & deploy a fixed wireless broadband service.
The two companies said in a joint statement that they would soon start testing the wireless broadband service in Corpus Christi, Texas. The service will likely become available to the masses in the region by mid of 2014.
In case the service produces desired results in Corpus Christi, the companies will expand its reach to additional markets in the future.
Michael Schwartz, senior vice president of Corporate & Business Development at Sprint, said, "This trial with Dish has great potential as it combines the key capabilities and assets of both companies to provide another option to customers with limited broadband access."
Dish Network's Tom Cullen stressed that the partnership would allow them to provide millions of consumers with a high-speed fixed wireless broadband solution.
Earlier this year, Sprint and Dish were at odds over the issue of 10 MHz H Block spectrum that will be auction off in January 2014. However, around a month back, Sprint declared that it would not participate in the upcoming spectrum auction, leaving the spectrum for Dish.
Meanwhile, The Wall Street Journal (WSJ) has reported that Sprint is mulling a plan to acquire rival carrier T-Mobile USA for around $20 billion.