Sonia endorses cabinet-approved Lokpal Bill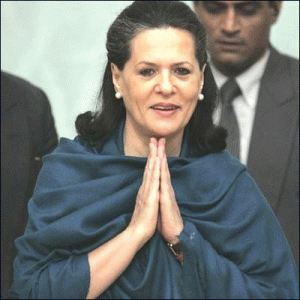 Leader of the governing Congress party, Sonia Gandhi has endorsed the Lokpal Bill that was approved by the union cabinet ministers yesterday.
She also said that she is ready to take on the opposition to the bill when it is tabled in the parliament tomorrow. She described the bill as "path-breaking" following a meeting with party MPs today. Mrs. Gandhi said that team Anna must accept the bill that was approved by the cabinet after hours of meetings.
Meanwhile, civil society activist, Anna Hazare described the government draft as "worthless and good for nothing". He warned of a new movement, 'Jail Bharo Andolan' from 1 January if the bill is diluted by the MPs.
Anna affiliate and activist Kiran Bedi said that the bill is not path breaking but breaking the path. Team Anna is not the only side opposing the bill as opposition parties including the BJP and the left have said that they will oppose it in the parliament. Opposition leaders have expressed concerns over some of provisions in the bill.
The draft bill already has 60 amendments and more are likely from the opposition members. This could take additional time in the parliament to pass the bill. The winter session of the parliament is scheduled to conclude on 22 December. However, the government may extend it for a day Dec 23 or may even call for few more days of working after the Christmas holidays to pass the Lokpal bill.
The government is planning to make the Lokpal Bill a statutory bill so it will only need a simple majority to go through in both Houses. UPA and its allies have enough strength in the parliament to get the bill passed in the session.
The Lokpal and the members of the Lokpal bench will be selected by a Committee including the Prime Minister, Lok Sabha Speaker, Leader of Opposition in Lok Sabha, Chief Justice of India or a Supreme Court judge nominated by him and person from judicial background nominated by the President of the country.