Sona Comstar to launch IPO on June 14 in price band of Rs 285-291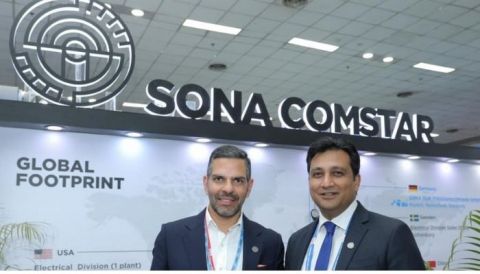 Sona Comstar will launch its initial public offer on June 14 in the Indian markets. The company backed by BlackStone Group is planning to raise Rs 5500 crore from the Indian primary market. 75 percent of the offer will be reserved for qualified institutional investors and the rest will be available for retail investors and non-institutional investors.
After the issue, BlackStone Group will own 33 percent stake in the company. The investment group aims to reduce its holding in Sona Comstar by half with the current IPO.
Sona Comstar is one of India's leading automotive technology companies. It is engaged in designing, manufacturing, and supplying highly engineered, mission-critical automotive systems and components such as differential assemblies, differential gears, conventional and micro-hybrid starter motors, BSG systems, EV traction motors, and motor control units to automotive OEMs.
The company sells its products in India and also exports to Europe, China and the US markets.