Solid Energy not to go under receivership
Submitted by Rajvir Khanna on Thu, 02/21/2013 - 23:34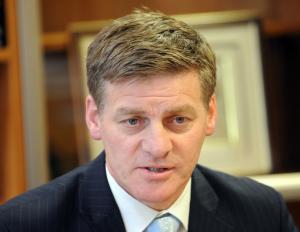 Finance Minister Bill English has said that it will not let Solid Energy will not be let to go under receivership but pointed out that the government is not planning to inject any capital into the company.
While speaking in Beehive, Mr. English said that the government has not decided to inject any fresh capital into the company and also that no formal government guarantee has been offered to the company. Solid Energy is likely to remain in business during the difficult two to three month period when the government, the company and its bankers will try to find a survival plan for the coal company.
The Finance Minister also said that the company will be able to pay its suppliers and salaries to its workers while the parties access the problems and determine a solution for the company. The company employs about 1,200 staff and was on the list of SOEs in which the government was planning to sell its stake partially.
"We're committed to getting it to the stage where it's a viable, ongoing business," said English.
He also said that while the government will face pressure to inject more capital into the company, he expects the banks to share some of the difficulties. The company might only be able to access bank finance because of an implicit government guarantee.