Smuggling bid foiled in Dubai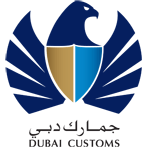 Dubai, Dec 22 :The Dubai Customs Tuesday foiled a bid to smuggle narcotics by arresting a passenger carrying small capsules of drugs hidden in his stomach, WAM news agency reported Tuesday.
Ali Al Magahwi, director of Airport Operations Department at Dubai Customs, said the customs inspectors noticed the nervous behaviour of a passenger heading from an Asian country through Dubai International Airport at the Arrivals terminal. The inspection procedures were intensified and his luggage was meticulously searched.
The search yielded 33 unidentified white pills in his pant pocket.
When the passenger was examined through the body scan machine, other substances were detected in his body. When questioned, he confessed to swallowing the capsules that contained the same narcotics found in his pants.(IANS)