Smiths Group appoints Sir George Buckley as its chairman
Submitted by Malini Ranade on Tue, 06/18/2013 - 13:15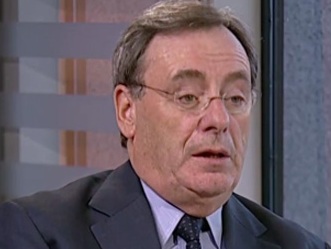 UK's engineering conglomerate, Smiths Group has said that it has appointed Sir George Buckley as its new chairman.
Sir George has been working as the head of US manufacturing giant 3M until previous year and is expected to join the board of Smiths Group in August. Sir George will replace Donald Brydon after he steps down at the company's annual general meeting in November. Following his exit from 3M, it took charge of investment groups Arle Capital Partners and Ownership Capital.
"I am delighted that Smiths Group has been able to attract someone of the calibre of Sir George as my successor. The board and company as a whole will benefit greatly from his expertise in engineering and innovation and his unparalleled experience of multi-industry businesses that operate in global markets," said Mr Brydon.
He has been working on high positions at Brunswick Corporation and Emerson Electric Company and currently is a part of the board of several companies including commodities trader Archer-Daniels Midland, electronics and engineering group Hitachi, and PepsiCo. He has a doctorate in engineering from the University of Southampton and was knighted in
2011 for his service to the industry.
The appointment comes at a time when the FTSE 100 engineering conglomerate is expected to sell its medical unit in a deal valued at £2 billion. The company produces scanners used to screen travellers in airports.