Singapore Maritime Week begins on Sunday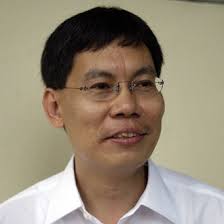 The Singapore Maritime Week (SMW), which is in its ninth edition this year, was launched on Sunday with many facilities.
The ninth edition of the Singapore Maritime Week (SMW) will be the largest edition of the annual event yet with a host of activities planned. Minister for Transport Mr Lui Tuck Yew launched the new SMW 2014 at VivoCity.
The event will feature 29 events from April 6 to 11 and is being organised by the Maritime and Port Authority of Singapore (MPA) as well as local and international maritime participants. The SMW featured a total of 25 events in the previous year. Organisers have said that more than 100,000 visitors have visited Singapore Maritime Week exhibition since it began at VivoCity in the previous week.
MPA is working to increase awareness of the variety of maritime jobs available in the country. SMW 2014 will feature industry events, the public exhibition as well as the launch of Singapore's first maritime trail on Friday. The festivities will include landmarks such as Boat Quay, Clifford Pier and Fort Canning Lighthouse in the country.