Sensex down 33 points in early trade ahead of expiry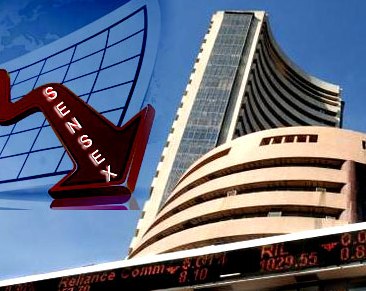 Mumbai: The benchmark BSE Sensex declined by over 33 points in early trade Thursday as participants indulged in reducing their positions ahead of monthly expiry in the derivatives segment.
The 30-share barometer, which had gained 96.19 points in yesterday's trade, slipped by 33.59 points, or 0.13 percent, to 26,053.83 with IT, banking, realty, teck and power stocks leading the fall.
On similar lines, the National Stock Exchange index Nifty fell by 14.25 points, or 0.18 percent, to 7,777.15.
Brokers said offloading of positions by foreign funds and retail investors on the last session of July month's expiry in the derivatives segment influenced the trading sentiment but a firming trend on other Asian markets capped the losses.
They said cautious approach adopted by participants before the quarterly earnings from Maruti Suzuki and ICICI Bank also weighed on the sentiment.
ICICI Bank fell 0.11 per cent to Rs 1487.85 in early trade ahead of quarterly earnings.
Despite reporting a robust June quarter earnings, HCL Technologies shares fell 1.27 per cent to Rs 1,577 in the morning trade.
Among other Asian markets, Japan's Nikkei rose 0.55 percent, while Hong Kong's Hang Seng was trading 0.30 percent higher in early trade.
The US Dow Jones Industrial Average ended 0.19 percent down in yesterday's trade.--PTI