SELL SBI, Bank of Baroda and Tata Steel, BUY Ashok Leyland and Escorts: Ashwani Gujral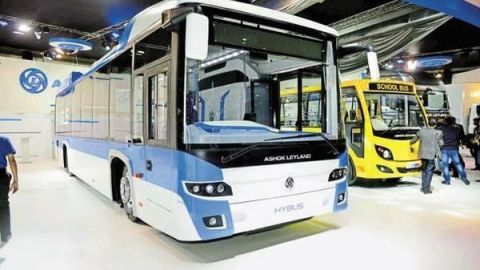 Market analyst Ashwani Gujral has given sell calls for two major PSU banks. Gujral suggests sell on SBI and Bank of Baroda with strict stop loss while he suggests BUY call for Ashok Leyland and Escorts.
Ashwani Gujral suggests Sell for State Bank of India with a stop loss of Rs 292, target of Rs 278.
For Bank of Baroda, SELL Call with a stop loss of Rs 74, target of Rs 66.
Ashwani Gujral also has Tata Steel on his SELL list today with a stop loss of Rs 369, target of Rs 354.
Buy Ashok Leyland with a stop loss of Rs 68, target of Rs 80.
Buy Escorts with a stop loss of Rs 840, target of Rs 875.
Please note that these are calls for the day and one shouldn't trade in these securities without a strict stop loss. Indian markets have been very volatile in the recent days and market participants should exercise caution.
The market witnessed a sharp sell-off from higher levels after a first-half rally which was on the back of pullback rally in Dow future. The pullback was weak towards 11400 and news of new Coronavirus cases in India led this sharp fall while the global markets were trading into the green.
Technically, Nifty bounced back from major support zone of 11200-11100 but failed to sustain at higher levels while Nifty manages to hold 11100 on a closing basis. Tomorrow would be important day post today's panic sell-off because generally market tries to bounce back after a panic sell-off where FIIs net long position in F&O market at historic low which may cause a short-covering rally but there is a need for smart pullback in global market otherwise psychological level of 11000 is under threat where 10700 would be the next important support level. In the upside 11450/11700 are important resistance levels.