SBI not considering fresh investments in Kingfisher, MD
Submitted by Neeta Aurora on Mon, 02/27/2012 - 23:23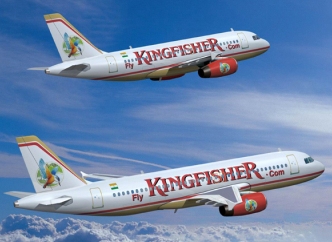 The managing director of the State Bank of India, Krishna Kumar has said that the state-run bank is not considering any new loans for the troubled Kingfisher Airlines Ltd.
SBI is the lead lender for the airline and it has said that the bank will wait for clarity on policy in the aviation sector before it considers nay more exposure to the sector. SBI leads a consortium of 18 banks that have lent money to the airline. The consortium has already declared loans to the company as non-performing assets (NPAs) in their financial records.
"As things stand now, there's no question of giving any fresh loans. The consortium will finally decide what needs to be done. The consortium would like to keep meeting at frequent intervals just to keep itself up-to-date about the developments," he said.
Kingfisher Airlines has received recapitalisation offers worth 8 billion rupees or about $163.5 million from two separate investors in the country, according to Kingfisher Chairman Vijay Mallya. The two investors will get a combined 24 percent stake in the airline after the deal. Kingfisher Airlines has cancelled 30 additional flights in Mumbai and Bangalore and changed the schedules of two others. The troubled airline stopped making bookings to Kolkata following a warning of a strike by employees over non-payment of salaries.