Saudis call for unified Arab response to Iran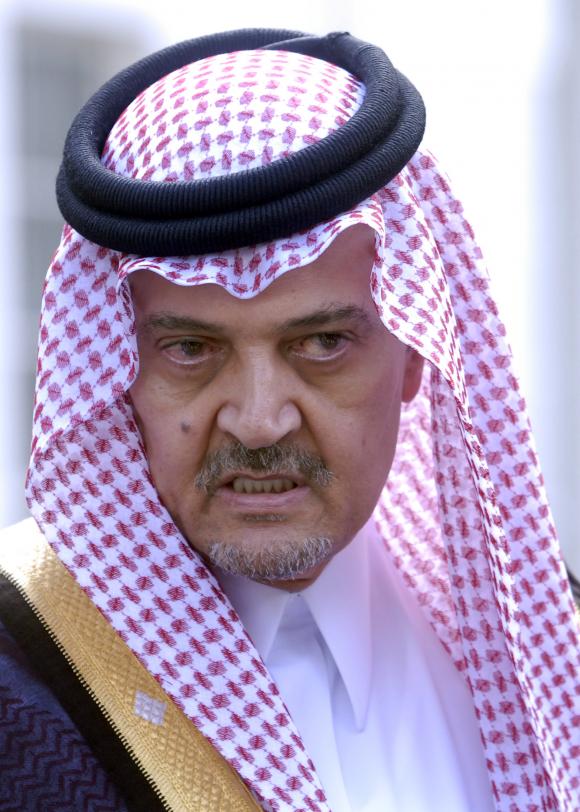 Cairo - Saudi Foreign Minister Prince Saud al-Faisal told Arab foreign ministers on Tuesday that a joint Arab policy is the only way to deal with the "Iranian challenge" as well as the "Arab- Israeli struggle."
Al-Faisal was addressing participants in the Arab League's meeting of 22 foreign ministers in its headquarters in Cairo.
"In order to cement Arab reconciliation we need a common vision for issues that concern Arab security, especially the Arab-Israeli struggle and how to deal with the Iranian challenge," especially Iran's nuclear programme and the security of the Gulf region, he said.
The relationship between Sunni Arab Gulf states and Shiite Iran has been tense since the 1979 Islamic revolution in Iran, but tensions have risen since the United States toppled Iraqi Sunni strongman Saddam Hussein, thereby clearing the field for Shiite parties with ties to Iran.
Gulf countries protested after media reports in mid-February said that an advisor to Iranian Supreme Leader Ayatollah Ali Khameni called the Gulf kingdom of Bahrain a province of Iran.
On February 24, after Bahrain canceled a gas deal with Iran, Iranian President Mahmoud Ahmadinejad sent a message to Bahrain's King Hamad Bin Isa al-Khalifa saying that he would "not allow anyone with bad intentions for both countries to violate the brotherly relations between them."
Gulf Arab countries are also concerned about Tehran's nuclear programme, which Iran insists is entirely peaceful.
Participants in Tuesday's meeting are expected to review the findings of the Arab League's commission to inspect damage to the Gaza Strip and investigate allegations of Israeli war crimes during the 22-day offensive in the territory in late December and January.
Based on that report, Arab League Secretary-General Amr Mussa will announce the formation of an Arab committee for the reconstruction of Gaza and to look into legal means of holding Israeli soldiers responsible for their actions in the offensive, he told Deutsche Presse-Agentur dpa on Monday.
The Arab League meeting comes a day after international donors pledged 4.48 billion dollars to rebuild the Gaza Strip and fund the Palestinian government. (dpa)