Saudi woman arrested for driving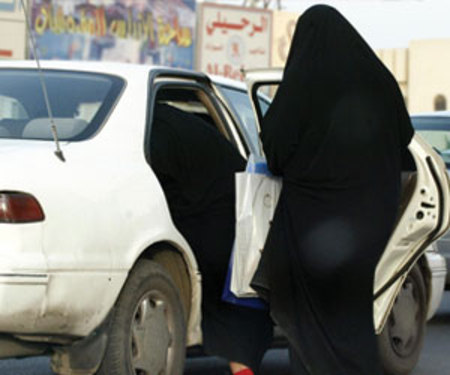 Riyadh  - Saudi Police arrested a women in her twenties while driving her family's car in Jeddah, west of the kingdom, a security source said Thursday.
The source said that police took the woman to the police station where she was released after her parents paid bail.
Saudi Arabia is the only country in the world where women are not allowed to drive. But some activists are now publicly campaigning for changing the law.
On the Saudi National Day last September, more than 1,100 women petitioned King Abdullah asking him to allow women to drive. In 1990, several women have organized a campaign where they drove cars in Riyadh in a bid to change the law.
Last Sunday, a 20-year-old Saudi woman died when the car she was driving overturned at high speed in Riyadh. Media reports said that the woman took the car without her family's permission.
Saudi Arabia maintains a strict segregation of the sexes outside the family home, where they are required to be with their legal guardian.
In May 2005, a law maker has suggested that the Saudi Shura Council would discuss the law that bans women driving. The suggestion has stirred debate and was rejected by the Parliament in February 2006. (dpa)